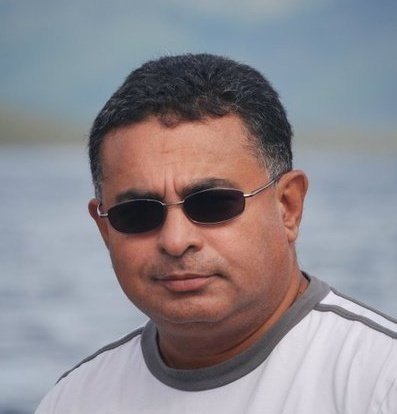 Sunil Tagare has been writing his blog since 2008. He started writing for himself because he thinks better when he writes and there were no readers for the first two years. Because he was writing for himself, he just wrote what he saw as reality not caring about what was politically right every time.
Slowly his friends started asking him to add them to the mailing list and Tagare started mailing his blog to the small group of friends. And over time, the readership grew by leaps and bounds and today is read by almost every carrier and content player in the world.
Tagare has been a serial entrepreneur in the submarine cable industry. He founded Flag Telecom in the nineties which went public and later founded Project Oxygen which was acquired by Asian investors. Very few people in the industry have the depth of understanding of the submarine cable industry right from the origin of the industry starting with the trans-Atlantic cable called TAT-8. Here is his Wikipedia page.
Tagare has seen the industry through its highs and lows right from the go-go Global Crossing days to the Telecom bust of 2000's and later the complete dominance of the industry by the content providers.
Tens of carriers have either saved or made millions of dollars following Tagare's blog and his insights – especially his completely neutral stand in the industry – not favoring any company and reporting exactly the way he sees it. Tagare's opinions are very unique to the industry and here is a YouTube video on his current views.
After having provided a free education to the entire industry for 12 years, Tagare has decided to provide the blogging as a service via a Subscription model. That will enable him to really focus on providing a very unique viewpoint to his base of subscribers. While the mode of service will remain the same – email blogging – the blogs will be emailed only to the select group of customers who find value in the service.
And that will enable Tagare to focus on issues related to his customers so they continue to save or make millions of dollars.